The Problem:
Blue Property Management (BPM) faced significant inefficiencies in their processes and practices, prompting them to seek Intelligent Decisioning's assistance in transforming their business. The key challenges included over-reliance on an on-premise, inaccessible database and engineers resorting to paper-based records while onsite, leading to costly, time-consuming, and error-prone manual data entry upon their return.
BPM experienced considerable inefficiencies in their processes and practices.
Sought Intelligent Decisioning's help for business transformation.
Key challenges involved an over-reliance on an on-premise, inaccessible database.
Engineers used paper-based records onsite, leading to costly and time-consuming manual data entry later, prone to errors.
Our approach
Intelligent Decisioning harnessed the potential of the Microsoft Power Platform, available through Microsoft Office 365, to craft tailored applications for BPM. These bespoke apps enabled BPM's front-line workers to embrace mobility and seamlessly record property inspections and maintenance details while onsite.
Our expert Power Platform consultants closely collaborated with BPM's senior management and frontline staff, swiftly and efficiently developing applications that precisely catered to BPM's unique requirements.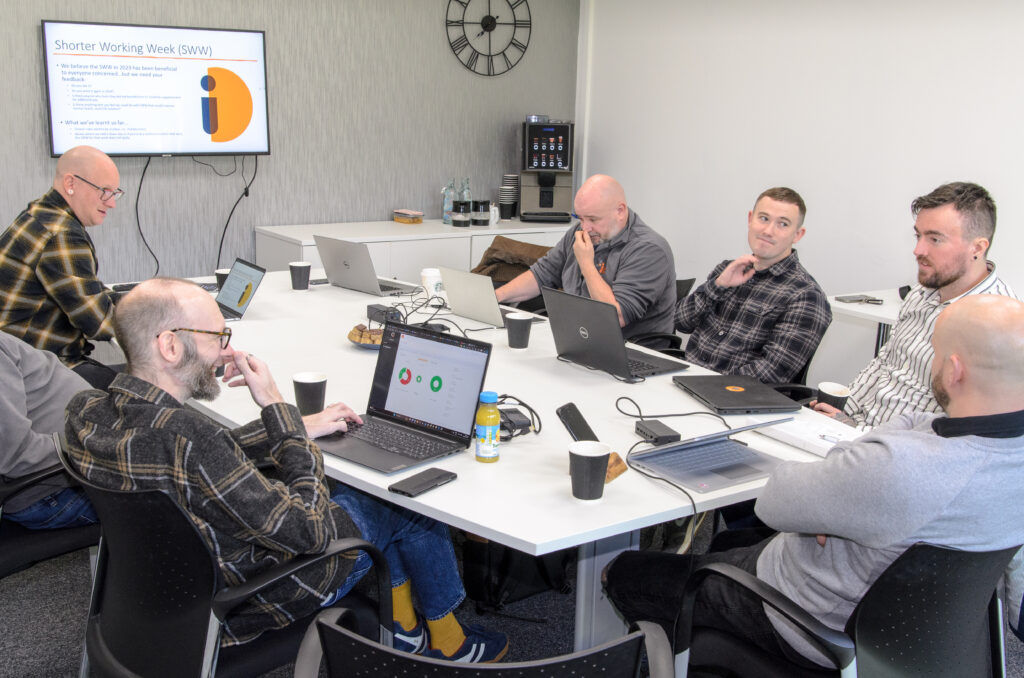 Working with Intelligent Decisioning was a great experience and we've benefitted a lot as an organisation. We look forward to continuing our journey of Digital Transformation with Intelligent Decisioning.
Peter Evans, Blue Property
Our solution
The adoption of our custom Power Platform applications revolutionised BPM's day-to-day operations, saving both time and money. By eliminating manual rekeying through built-in data choices and validation, consistent data entry was ensured, substantially reducing errors and mistakes.
These digital apps not only generated monthly/yearly cost savings for BPM but also contributed to reducing paper usage, bolstering their commitment to becoming a greener organisation.
Additionally, BPM's staff experienced newfound freedom from administrative tasks, allowing them to concentrate on delivering an exceptional property management service.
The outcome
Our collaboration with BPM continues as we guide them further along the path of digital transformation. This ongoing partnership promises enhanced efficiency, cost savings, and a reduced carbon footprint, aligning BPM with their vision of becoming a more sustainable organization.